About Us
Tesla Hair Replacement Clinic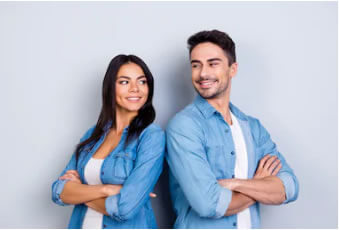 Have you been experiencing hair loss as a result of a medical condition? Would you like to find a hair replacement clinic around Pinehurst, NC? If you are in this situation, don't worry, because Tesla Hair Replacement Clinic is here to assist! We are the leading hair restoration facility in the region that boasts of state-of-the-art modern equipment, as well as skilled trichology experts who are capable of assisting you in solving your hair problems.
Every year, millions of people suffer from hair loss caused by various reasons including, intense medication, genetic predisposition, menopause, alopecia and other reasons. Regardless of how mild or extreme your hair loss may be, it's no doubt that losing your hair can have a huge negative impact on your self-esteem and self-image. Our aim is to carry out exquisite hair restoration which will look and feel completely natural. We always strive to keep abreast of the latest trends in the trichology field hence you can be sure that you will always receive world-class care whenever you visit Tesla Hair Replacement Clinic.
Getting cranial prosthesis will definitely boost your self-esteem, as well as create more variety in the different hairstyles that you can wear. Visit our offices today and we'll be more than happy to assist. We welcome clients from Pinehurst, NC and other surrounding areas including Carthage, Fayetteville, Aberdeen and Sanford. As a top-notch hair replacement clinic, you can fully count on us to walk with you every step of the way in order to achieve your desired look. Give us a call today to make an appointment. We look forward to working with you.